The FitzWay is a term developed by Fitzgerald Auto Mall that defines our business philosophy and acts as a guideline for the way we treat our customers.
It's a part of our unique way of doing business that has helped differentiate us from other auto dealers. We created the FitzWay philosophy by listening to our customer's comments over the years, both good and bad. Customers have told us is it's important to treat them with honesty and respect, and to deal in good faith. Our customers also want to receive a high level of attentive customer service at every level of our operation. We've taken those messages and requests and incorporated them into every aspect of our business and call it the "FitzWay", our unique way of doing business…from our handling of customer phone calls to showroom visits to servicing vehicles to handling a customer's questions and requests.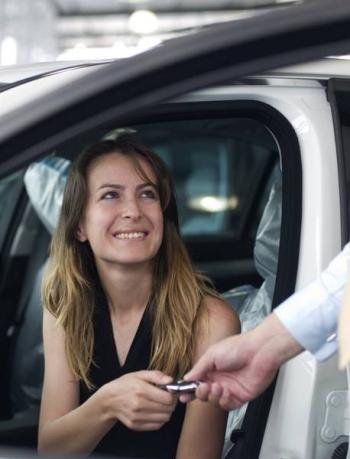 Doing business the FitzWay means constantly creating ways to become better at what we do. Fitzgerald Auto Mall gained ISO Certification, the highest recognition available for quality with a focus on the customer; we have also developed programs to help protect our environment including recycling and innovative energy-saving practices and have become a Green Power Partner in the Environmental Protection Agency's Leadership Club; we have received The National Capital Business Ethics Award for the way we conduct our business and created the largest Child Safety Seat Inspection program in the nation with the support of the National Safe Kids Foundation and the Montgomery County Safe Kids Coalition.
There are many other ways we've implemented the FitzWay philosophy in the conduct of our day-to-day business. We offer a variety of unique consumer oriented programs designed to make car-buying easier and more understandable. A few examples include our unique way of pricing our vehicles with posted Delivered Prices on every car thus eliminating the hassle and haggle of price negotiating; our exclusive Best Price Guarantee assures customers of the best prices; Fitzgerald Auto Malls Buyer Protection Plan provides customers with regular vehicle preventative maintenance inspections and the added bonus of our Lifetime Loaner Car Program that goes well beyond the manufacturer's loaner car benefits; and our Used Vehicle Certification Program includes one of the most thorough inspection processes in the industry. 
At Fitzgerald Auto Malls, every one of our associates believes in treating our customers the way they would want to be treated…with honesty, respect, and dignity, that's the FitzWay.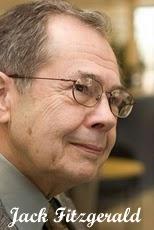 THE FITZGERALD HERITAGE
In 1966 Jack Fitzgerald founded Fitzgerald's Colonial Dodge in North Bethesda, Maryland. From the beginning the guiding principle of this new dealership was to provide exceptional value in the most comfortable, customer friendly sales and service environment possible. Today, Fitzgerald Auto Malls represents over twenty brands at nine Auto Mall locations and that same guiding principal continues.